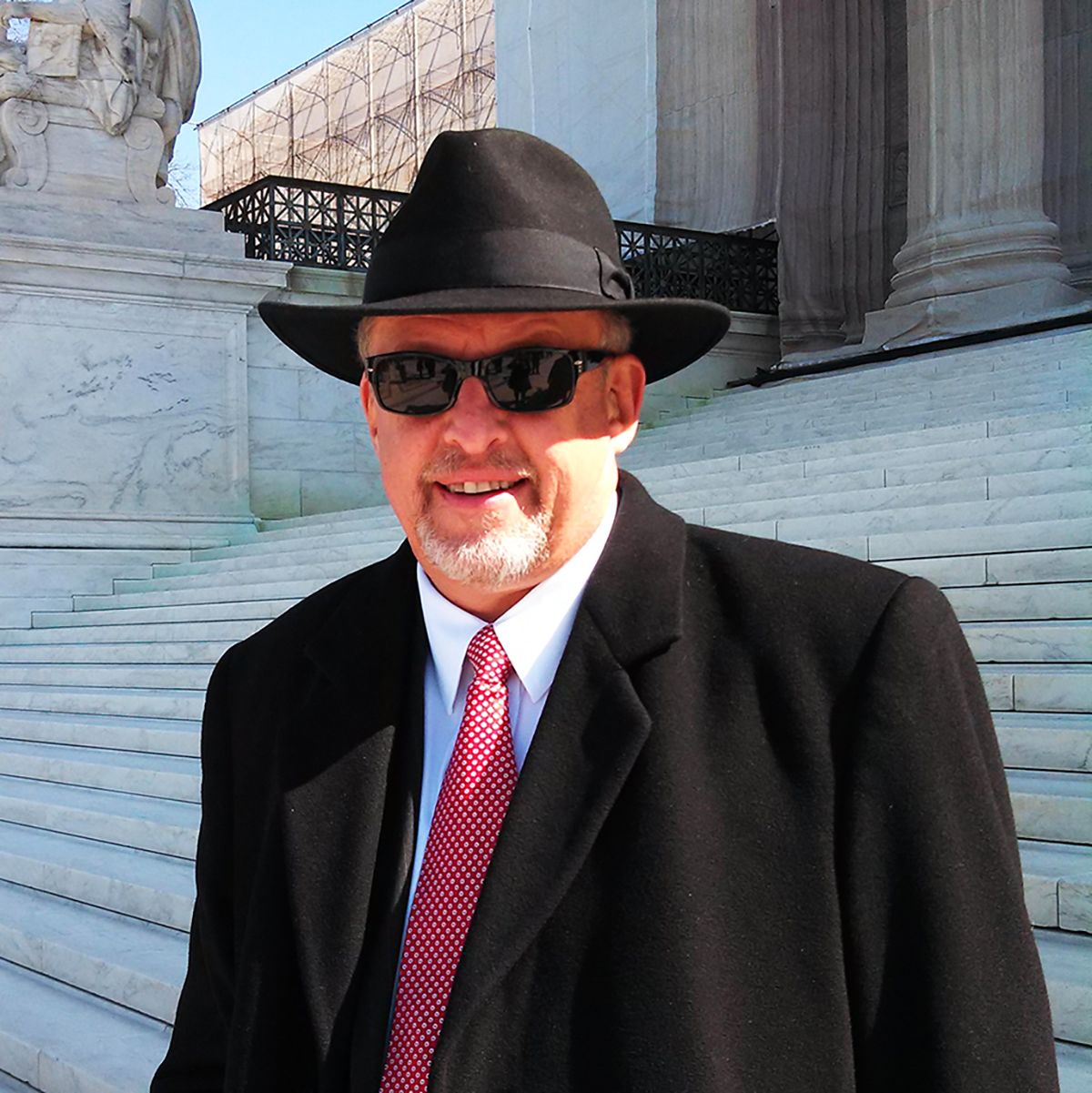 Robert T. Moxley
Attorney at Law
Mr. Moxley was born in Cheyenne, Wyoming, and raised in Chugwater, Wyoming, the second son of a wheat farmer. Mr. Moxley attended Chugwater schools for 11 years, and graduated in 1971 from Wheatland High School, in Wheatland Wyoming.
Mr. Moxley attended the University of Wyoming and the University of Oklahoma and graduated from OU in 1975 with a B.A. in History. Mr. Moxley attended the Oklahoma University College of Law from 1976 and in 1977 attended the OU College of Law summer program in Oxford, England. Robert T. Moxley obtained his J.D. in December 1978, passed the State of Wyoming winter bar exam in 1979, and hung out his shingle in Wheatland, Wyoming, in April of 1979.
A sole practitioner for nine years at the start of his career, Mr. Moxley moved to Cheyenne in 1988 and associated with Whitehead, Gage, and Davidson. In 1990, Mr. Moxley became a principal in Gage & Moxley, with an emphasis on vaccine injury compensation law. The firm Gage & Moxley dissolved in 2006, and Mr. Moxley has been a sole practitioner in the firm Robert T. Moxley PC since that time. Mr. Moxley is a member of the Wyoming Trial Lawyers Association (WTLA). He also is a long-standing member of the American Civil Liberties Union (ACLU) and has pursued religious freedom litigation in association with The Rutherford Institute. Mr. Moxley has represented successful plaintiffs in medical malpractice litigation featuring brain injury and is experienced in personal injury litigation arising in auto accidents. Mr. Moxley has been active since 1979 in the practice of criminal defense and is a member of the National Association of Criminal Defense Lawyers (NACDL).
Mr. Moxley was appointed in 1982 by Wyoming Governor Ed Herschler and served for several years as an Assistant Public Defender for Platte and Goshen Counties; during his tenure, he represented an innocent man charged with murder, in the matter of State of Wyoming v. Martin Frias. Initially convicted, Mr. Frias was acquitted on re-trial in 1986, after Mr. Moxley developed forensic evidence to prove that the alleged victim committed suicide. The Frias case was featured on The West, a syndicated television magazine with John Gibson on KCRA, Channel 3 in Sacramento, California and Mr. Moxley also appeared with Mike Wallace on 60 minutes in a lead segment featuring the case. The Frias case has also been the subject of episodes of the New Detectives on the Discovery Channel, and on Forensic Files on Court TV (now HLN). Until 2013, Mr. Moxley practiced in the National Childhood Vaccine Injury Compensation Program, beginning with its inception in 1988, in the U.S. Court of Federal Claims in Washington D.C. Mr. Moxley has been personally involved in over one hundred vaccine injury cases, including omnibus proceedings where he was lead counsel. His extensive vaccine practice has led to a Civil Rights practice as well, representing parents and families in the vindication of the right to religious and conscientious objection to mandatory vaccination.
Mr. Moxley obtained reversal in the Federal Circuit of the denial of compensation to a vaccine-injured child in the case that went to the United States Supreme Court as Shalala v. Whitecotton. It was the first and only Vaccine Act case to be argued before the United States Supreme Court, until Sebelius v. Cloer, decided in petitioners' favor in 2013. Mr. Moxley was co-counsel for the vaccine injured petitioner in the Cloer case and guided the attorney's fees litigation that the Supreme Court agreed to review on the government's petition.
Mr. Moxley is admitted to practice before the Wyoming Federal and State bars, several Federal District and Circuit Courts of Appeal, the United States Court of Federal Claims, and the U.S. Supreme Court. He has practiced pro hac vice in the federal and state courts of California, Colorado, Nebraska, and Ohio. Mr. Moxley is a widower and lives in the country with his Border Collies. Mr. Moxley is an "A" rated pool player and twenty-eight-year member of the Cheyenne Valley Pool League. He is a long-time member of the Cheyenne Airport Golf Club and enjoys playing as much as he can!
BAR ADMISSIONS
Wyoming Supreme Court

Federal District of Wyoming

Federal District of Nebraska

U.S. Court of Federal Claims

Supreme Court of the United States

U.S. Court of Appeals for the Federal Circuit

U.S. Court of Appeals for the Fifth Circuit

U.S. Court of Appeals for the Eighth Circuit

U.S. Court of Appeals for the 10th Circuit
EDUCATION
J.D. - University of Oklahoma College of Law, Norman, Oklahoma
PROFESSIONAL ASSOCIATIONS & MEMBERSHIPS
American Civil Liberties Union National Association of Criminal Defense Lawyers American Association for Justice Wyoming Trial Lawyers Association